EMTA Special Seminar: The Brazilian Elections (NYC) - Sept. 13
EMTA SPECIAL SEMINAR: THE BRAZILIAN ELECTIONS 
Thursday, September 13, 2018  
ISDA Conference Center
10 East 53rd Street (at Fifth Avenue), 8th Floor
New York City 
3:30 p.m. Registration 
4:00 p.m. Panel Discussion
Alberto Ramos (Goldman Sachs) – Moderator
Alvaro Vivanco (BBVA)
Amer Bisat (BlackRock)
Drausio Giacomelli (Deutsche Bank)
Claudia Castro (OppenheimerFunds)
5:00 p.m.
Cocktail Reception  
Registration fee for EMTA Members US$95 / US$695 for Non-members.  
We regret that this event is not open to the media. 
Sponsored by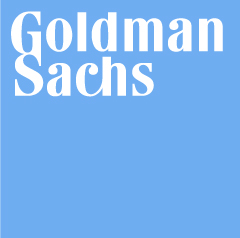 Additional Support Provided by BBVA, Deutsche Bank and MarketAxess. 
Reform Prospects Unclear Under New President, Say Speakers at EMTA Brazil Elections Panel
A standing-room-only crowd of 125 EM professionals attended EMTA's Special Seminar on the Brazilian elections on Thursday, September 13, 2018 in New York City. The event, which was held 24 days before the first-round ballot, was sponsored by Goldman Sachs, with additional support from BBVA, Deutsche Bank and MarketAxess.

Moderator Alberto Ramos observed that many variables remained as the first round approached. How would the stabbing of leading candidate Bolsonaro affect the race? Would he even be able to serve as president if elected? Would market-preferred candidate Alckmin be able to gain traction? Would Lula's support transfer to candidate Haddad? How would television time affect the race?

Ramos asked speakers if the stakes were higher in 2018 than in previous elections; responses showed a divided panel. Alvaro Vivanco (BBVA) argued that the 2002 election was perhaps the most important recent vote, because Central Bank independence was on the line, and assets such as the Brazilian C-Bonds were yielding 25%. BlackRock's Amer Bisat concurred that the upcoming vote is "not an existential election as in 2002," while arguing that for the new administration, "doing nothing is not an option," and that it would have to tackle structural issues in the Brazilian economy.

Taking a contrasting view was OppenheimerFunds' Claudia Castro, who believed that Brazil could shift direction in a number of damaging ways, including repressing civil liberties. Drausio Giacomelli (Deutsche Bank) observed that the 2002 race occurred in an environment of supportive economic factors, while US and Chinese growth would be unlikely to be providing the same buffer as the new administration takes office in 2019.

Ramos noted that some observers have argued that social security reforms would advance regardless of who wins the presidency, and asked for commentary. Castro disagreed; "all candidates are likely to engage in some sort of social security reform…there is now a general recognition of the fiscal problem." While not popular, Brazilians are starting to understand why such measures were needed, in her view.

Other speakers remained skeptical of reform prospects. "Some social security reform is possible," but it was not likely to be a major overhaul, according to Giacomelli. Vivanco noted that even Russian President Putin, with his overwhelming domestic support, has been forced to reduce his pension reform ambitions. "The chances of serious reform [in Brazil] are near zero," he concluded. Bisat added that getting popular buy-in to either raise taxes or cut pensions was a huge order, and that adjustments work easiest during boom years. He pondered if, despite being perceived as a market-unfriendly candidate, Haddad might be most able to enact unpopular measures.
The panel addressed asset prices. Bisat viewed the BRL as fairly priced, neither pricing in the worst outcome, nor a virtuous circle. Vivanco suggested that the market might be too optimistic, especially on reform prospects. Castro noted that inflows would occur on signs of reform progress, and preferred low volatility assets.

Several panelists concurred that the inflation outlook was relatively benign. Vivanco noted that, despite his estimate of 4.75% for the next 12 months being above consensus, he still agreed that inflation would not be a major issue. Bisat stressed that Brazilian rates remained accommodative, and based on inflation expectations, would still need to be raised 200 bps to become neutral. Giacomelli opined that Brazil could have two years of growth without major inflation concerns. Castro compared Brazil to Argentina, where reforms are being expedited during a crisis. Since Brazil is on a recovery path, rather than in crisis mode, what would force the hand of political leaders remained a valid question.

The panel concluded with a discussion of who would win the election. With less than a month to the first-round ballot, each speaker suggested a different possible outcome, perhaps reflecting the "wide open" nature of the race.