EMTA Webinar: Recent Developments in Emerging Markets Arbitrations
CLE CREDITS OFFERED
Tuesday, November 17, 2020
Sponsored by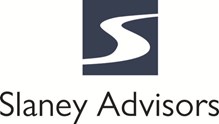 10:00 a.m. New York / 3:00 p.m. London
Panel Discussion
Peter Griffin (Slaney Advisors) – Moderator
Jeffrey Sullivan (Gibson, Dunn & Crutcher LLP)
Ashley Messick (GPW + Co Ltd)
David Orta (Quinn Emanuel Urquhart & Sullivan, LLP)
This EMTA Webinar is aimed at both EM investors and legal advisors, and will provide analysis and commentary on how arbitration affects investments in the Emerging Markets.
Topics Include:
What are the recent developments in investment arbitrations and enforcements relating to sovereign debt (including Pakistan, Venezuela and Nigeria)?
How can EM investors structure investments through treaty-planning to reach the best results?
What is the secondary market for arbitration awards and are litigation funds a better way to gain exposure to that market?
What is the growing role of corporate intelligence in international arbitration (pre-investment post-arbitration)?
What are the legal and investigative challenges to enforcing sovereign awards/sovereign asset recovery?
How can insurance be used to collect awards?
Can arbitration be used as a tool for bond restructuring?
What are single play companies and their effects on lawsuits against sovereigns?
How has Trump's Administration and looming Brexit affected arbitrations globally, and what (if any) are the implications for arbitrations going forward in light of the US elections?
What are the proposed changes in recent treaties (e.g., CAC clause embedded)?
What are Effects of COVID on arbitrations?
Additional Support Provided by Quinn Emanuel Urquhart & Sullivan LLP.
Registration fee for EMTA Members: US$50/ US$495 for Non-members. 
This Webinar is part of a continuing series of panels and presentations that EMTA is pleased to sponsor on various topics of interest to Emerging Markets investors and other market participants and is part of EMTA's Legal & Compliance Seminars*. 
*CLE credit will be available for NY attorneys.  This Webinar is non-transitional and appropriate for experienced attorneys only.  Please click here for details on EMTA's Financial Hardship Policy.